Trimlight's Start
Trimlight was born in 2010 when founder, Ryan Whittaker, once again trudged outside in the Utah cold to hang holiday lights for his wife. Tired of putting Christmas lights up only to have to remove them again while they were still buried in ice and snow, Ryan knew there had to be a better way.
Ryan was determined to find the ideal way to install permanent lights so he'd never again have to climb on that ladder in the freezing cold. He researched home construction to figure out the ideal installation method. Compromising the roof and gutter system was not an option, which eventually led him to developing our patented channel solution. Trimlight's channel system attaches to the fascia to create a permanent, durable, and beautiful lighting feature.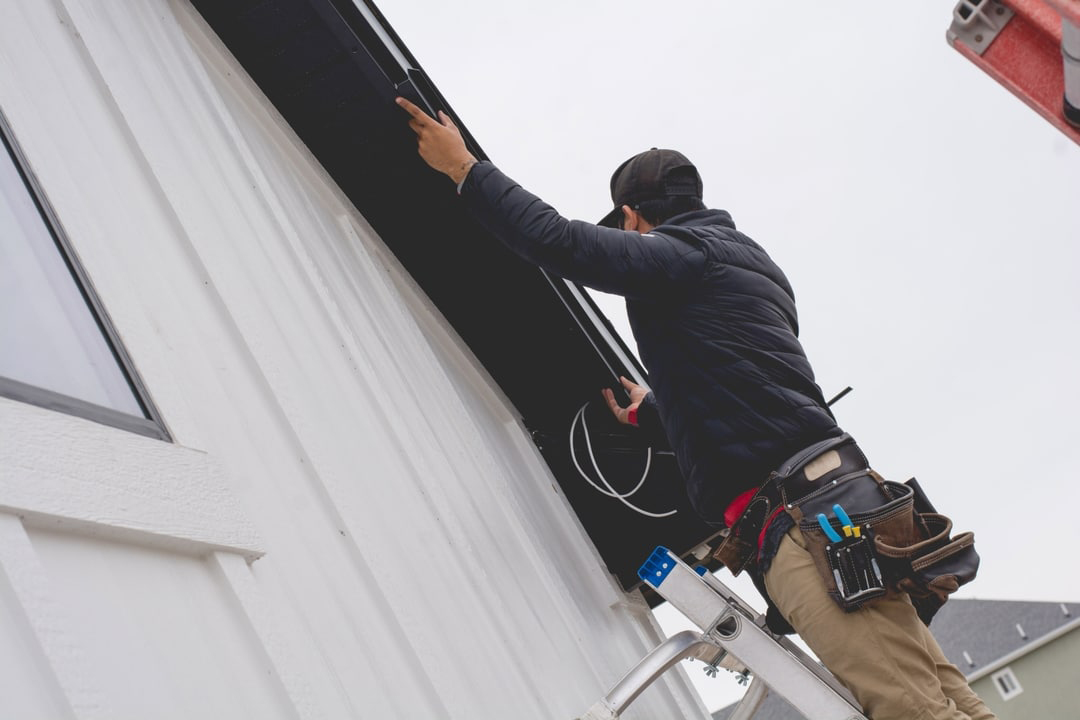 WHY TRIMLIGHT'S PATENTED CHANNEL SYSTEM IS SUPERIOR
The sun's harmful UV rays aren't just bad for skin. They wreak havoc on wiring systems. Ryan discovered that wires exposed to sun will fail relatively quickly.
Because the goal was permanence, Ryan developed a channel system that wouldn't just hide ugly wires, but encase and shield them from sun, ice, wind, birds, and leaves. Years of research, experimentation, and improvements went into developing the patented Trimlight channel system. The shape, size, and materials of our channel system let it blend seamlessly with a home's architecture wile also giving the lights a professional, perfectly spaced look that will shine bright for decades while others can fail in a few years.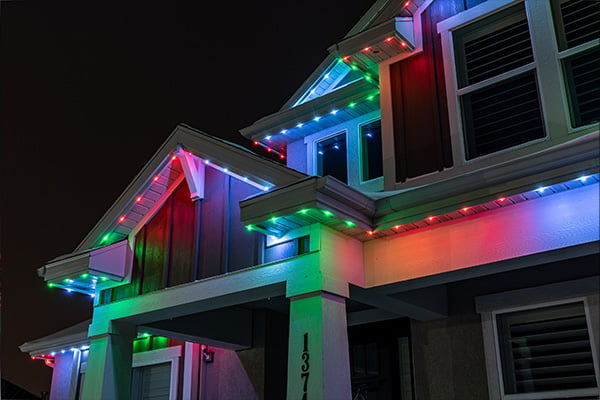 TRIMLIGHT PERMANENT LIGHTING IS BORN
After successfully installing permanent lighting on his own home, neighbors soon lined up to get more information. Ryan realized there was huge market demand for permanent lighting solutions and teamed up with his best friends to launch Trimlight. Over the years, Trimlight has grown exponentially with thousands of homes installed in Utah alone (where Trimlight Headquarters are located) and more than 250 authorized Trimlight dealers have come on board across the U.S. and Canada.

Trimlight continues to develop new and innovative products every year—with more app features and controllers that bring exciting, updated capabilities to their permanent lighting systems. Trimlight's goal is to light up the world with permanent, programmable lighting that can be enjoyed for every holiday and celebration throughout the year.
Estimates are Free
Provided by authorized, factory-trained Trimlight dealers across North America.
Learn more about Trimlight's product lines including permanent holiday lighting, accent lighting, downlighting, globe lighting, and pool cages for your home or business.
Trimlight Products
Learn more about how our local dealers evaluate your home or building to quote your Trimlight lighting solution.
Trimlight Pricing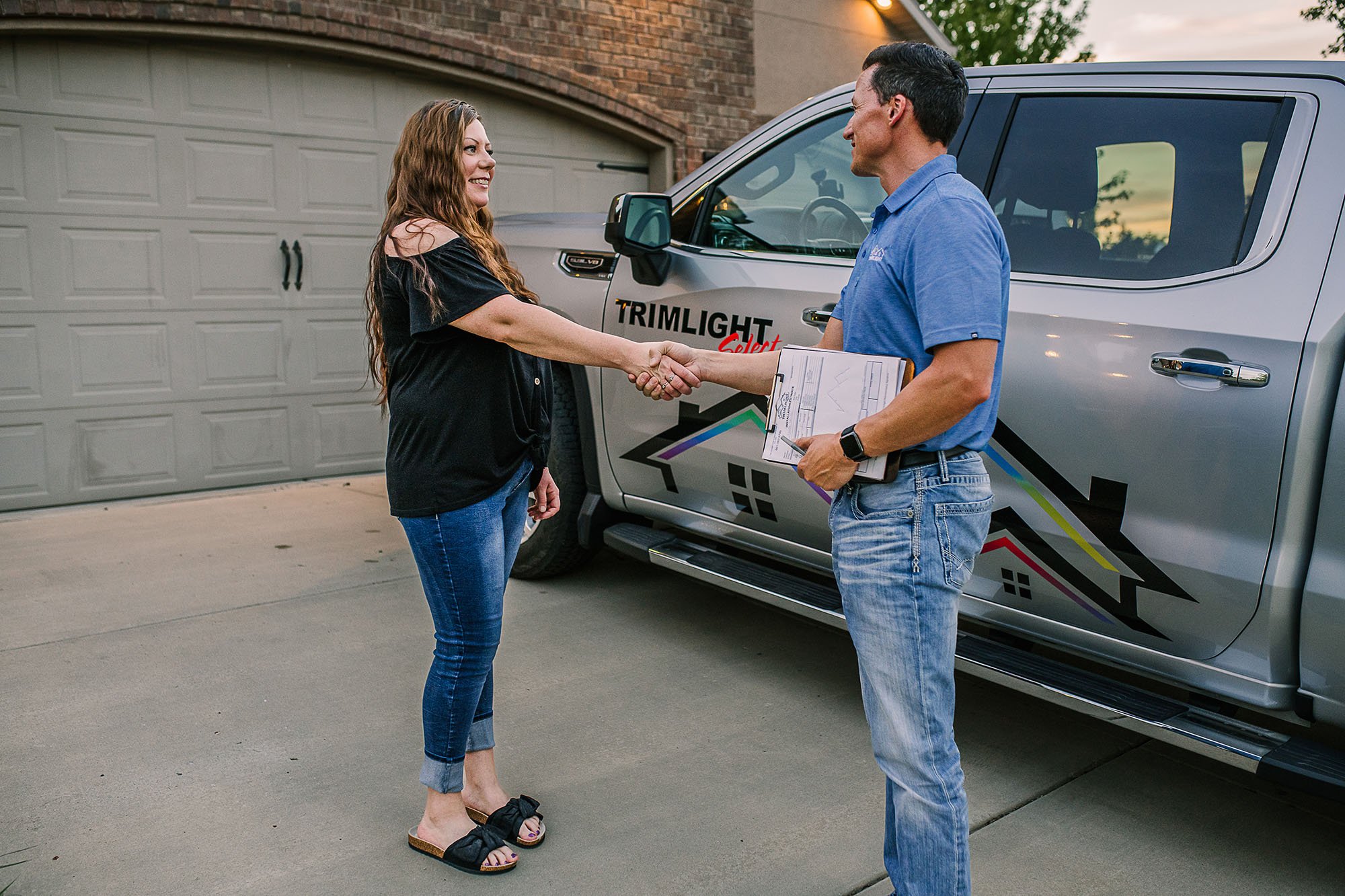 We're always looking for great talent at Trimlight HQ, from warehousing to research & development to marketing.
Find Opportunities
Trim Lighting Applications
Learn more about Trimlight and how homes, businesses, and cities use our permanent holiday lighting year-round.
Get a Free Quote
Your local, authorized, factory-trained Trimlight dealer will guide you through the estimate process so you can start enjoying decades of worry-free permanent lighting.