The Music Feature requires two items that are vital. 1. On Local Connection 2. App permissions Granted.
When a user first opens the app. Make sure that your main connection bubble for the controller is showing "LOCAL". If you only see it saying "ONLINE", the music function will not work. The ability for the controller to connect to local is based on how your local wifi network is allowing the controller to connect. This is not something that can be fixed by Trimlight as it is based on the type of wifi router in which you use. If you have multiple access points in the home, walk towards the controller with your mobile device to ensure that it connects directly to the original pairing access point.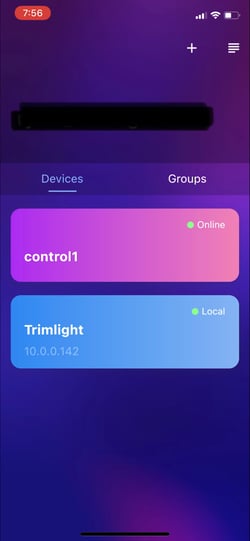 If the connection is in ONLINE when you enter the controller (PINK Bubble Showing here). Once you open the music portion of the app. The app will show a prompt like the following meaning that you need to be connected on a LOCAL Connection for it to work properly.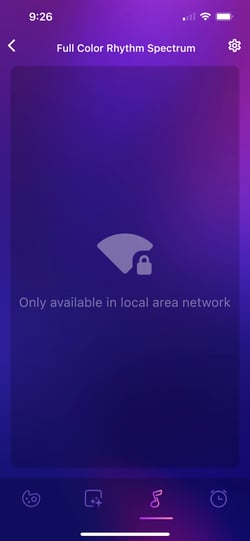 If fully confirmed that you are on the LOCAL connection (Blue Bubble Showing above). Once you open the music portion of the app. If the app shows the following "Permission Denied" prompt. This means that not all permissions were granted when originally setting up the app.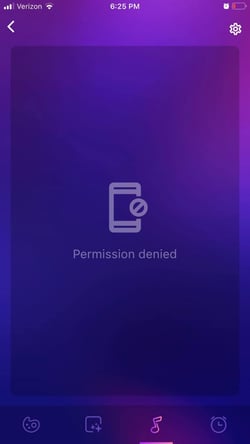 You may need to go into the settings of your mobile device to find all the "permissions" for the Trimlight Edge app and ensure that all are properly turned on. The microphone permission needs to be allowed. Shown below on an iPhone device.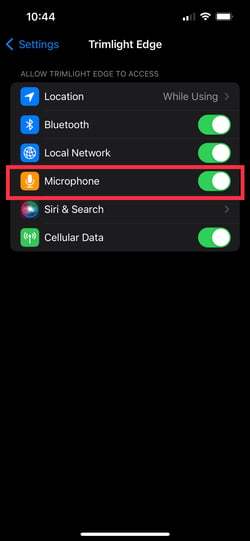 If all of these items are corrected. The music feature should work properly when opening the app. For added information regarding using the music feature. Go to the How To Instructional videos