Stay on the cutting edge of lighting technology. Learn how to easily update the firmware of your Trimlight Edge app with our step-by-step guide. Ensure optimal performance and access the latest features.
When a red dot is shown on the settings icon in the upper right-hand corner, open the app into the settings and update the firmware version. This process is required each time you see the RED dot in the corner.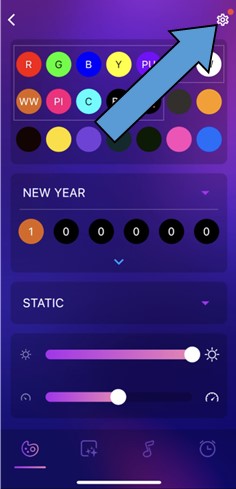 Some features or connections may not work if the unit is not updated properly. Click on the icon to access the settings page and then scroll to the bottom to the VERSION section. Click on the version and choose Update.